Quality Assurance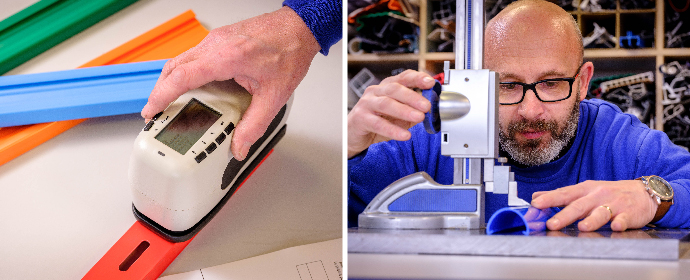 Our ISO9001:2015 accredited quality management system ensures that your product and service expectations are met in the design, manufacture and delivery of each plastic profile, section or tube.
For new plastic extrusion designs, our technical sales team will consult with you to gain a thorough understanding of your requirements before we commence the production of extrusion tooling. Once a tool is complete, it will be trialled in the factory and fine-tuned until your profile or section meets your specified aesthetic and dimensional criteria. Once we are happy with the product, samples will be formally submitted to you for approval.
During production, colour, dimensions, fit, finish and any special features are all closely monitored by our trained operators and our quality control staff.
A continuous improvement programme based on regular customer feedback, analysis of production performance, customer appraisals and updating our facilities with the latest extrusion technology ensures that we progressively improve the standard of our products and service.
To view our ISO 9001:2015 Quality Management System certificate, click here.