Services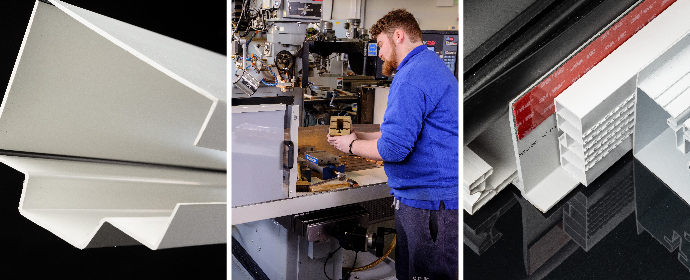 Condale Plastics offers a complete plastic extrusion service to its customers. It is a process we have specialised in for more than 50 years, manufacturing high quality custom plastic extrusions to meet our customers' specific requirements.
When we take on a new project, we commit to guiding our customers through each stage from the initial plastic extrusion design, through tool production and manufacturing. Our plastic extrusion services extend right through to the delivery of the end product.
Our well trained and experienced staff coupled with our modern tool manufacturing and extrusion facilities ensure that product designs are optimised for extrusion, and that new concepts and products are delivered in the shortest of periods.
Our plastic extrusion services include, but are not limited to:
Rigid plastic profiles
Flexible plastic extrusions
Bespoke and custom profiles
Challenging and unusual extrusions
Custom made samples
Material, colour and plastic property support
Full design support
On site manufacturing in our UK based factory
Customer support from initial enquiry through to delivery of order
Our plastic extrusion services include samples of your extrusion prior to the production run and our expert team are on hand to help ensure a high quality, lasting finish. Whether you require support with new extrusions or want to expand on an existing design, our team can help!