Acrylic Extrusions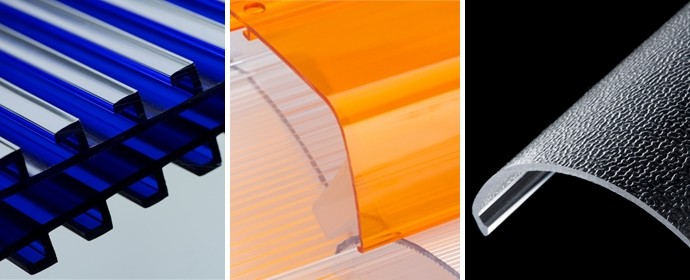 Acrylic is the more commonly used term for polymers of methyl methacrylate (PMMA). Exceptional clarity and low UV sensitivity make extruded acrylic an ideal choice for light diffusers and other optical applications. Although acrylic extrusions can initially appear more costly than other extruded plastics, the material's properties offer considerable advantages for many automotive, lighting and retail applications.
Acrylic history
The history of acrylic plastic dates back to 1843 when the first acrylic acid was created, leading to the formulation of methacrylic acid in 1865. It was later in 1877 that German chemist Wilhelm Rudolph Fittig discovered the polymerisation process that turns methyl methacrylate (the reaction between methacrylic acid and methanol) into polymethyl methacrylate.
Acrylic properties
Acrylic is often used as a glass substitute as it offers excellent optical clarity and high impact resistance. Other important properties of acrylic include its low specific gravity, good chemical and heat resistance, toughness and strong weather resistance for outdoor applications.
Acrylic extrusions in use
We specialise in manufacturing custom acrylic extrusions, including round and square acrylic rods, acrylic tubes, acrylic trims and acrylic profiles in clear, solid and translucent colours.
Many products can be produced from extruded acrylic, including: