Flexible Plastic Extrusions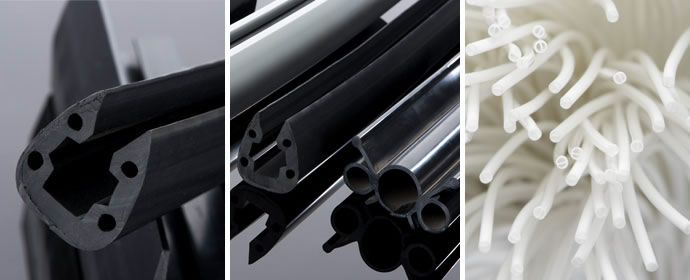 We manufacture flexible plastic profiles and tubes in several different materials, including PVC, TPV, TPE and Polyurethane. These are also available in a variety of colours and finishes to suit a diverse range of applications.
Flexible plastic profiles
Flexible plastic profiles can be produced in a range of materials of differing hardnesses and physical properties. Unlike rigid profiles, flexible profiles can be manufactured with irregular wall thicknesses.
Flexible plastic tubes
Our flexible plastic tubes are available in the same dimension range as rigid plastic – from 2mm to 160mm in diameter. Given the very specialist nature of some flexible tubes, such as those used for medical devices, minimum run lengths will be adjusted to suit the application