Colours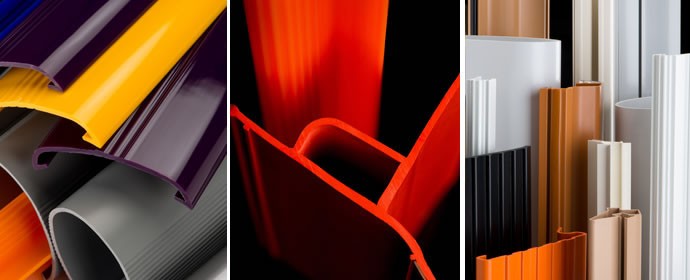 In addition to our standard rigid PVC colour range, we can match any colour you require in most materials by reference to recognised standards, including BS, RAL and Pantone, or to any sample submitted to us.
Colour matching
The best method for colour matching is to provide us with a sample of the material you wish us to match. We then create a colour swatch and supply customers with a sample for approval.
Colours can be chosen for rigid and flexible plastic extrusions, and co and tri extrusions can have different coloured materials joined together.
Clear and translucent plastic extrusions
We offer PVC, acrylic, polycarbonate and PETG as clear extrusion options. Each material has its benefits – PVC is not glass clear but can be extruded in relatively complex sections, polycarbonate is extremely robust and can withstand high temperatures, and PETG offers great clarity.
Alternatively where diffusion of light is a requirement opal and frosted extrusions can be produced.