Office Furniture & Partitions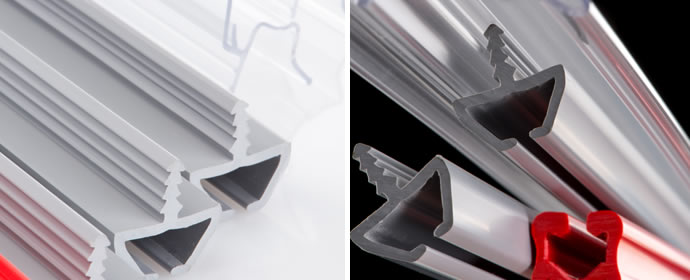 Plastic extruded products frequently appear in everyday use and that includes in the office environment. In fact, most office furniture, partitions and doors will include parts that are extruded from plastic.
In the office, plastic extrusions that can be found include:
Office partition trims
Door tracks
Stretched fabric tensioners
Wall fittings
Floor cable tidy and cable trays
Glazing trims and gaskets
Screen posts
Jointing profiles
Plastic extrusions in the office tend to be both functional and aesthetically pleasing, and our diverse range of thermoplastics and choice of colours and finishes, allow us to cater for both.