Polystyrene Extrusions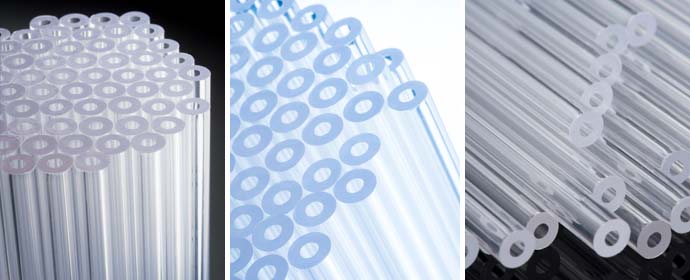 Polystyrene is available in both rigid and foam forms. Everyone is familiar with the latter, which is commonly used as packaging for all manner of products. At Condale Plastics, we only deal with extruded polystyrene in its rigid form.
Polystyrene properties
In its rigid form, extruded polystyrene is clear, brittle and hard but, as with other polymers, its properties can be improved by the addition of other plastics.
Weather and UV resistant extruded polystyrene is available where required and fire-resistant grades are also offered.
Additives can be used to produce polystyrene extrusions in a range of colours.
Polystyrene extrusions in use
Historically, clear polystyrene extrusions were used to diffuse light, but now other polymers are increasingly being used for such applications.
Extruded polystyrene profiles are regularly found in the retail world in point of sale displays or signage. Extruded polystyrene also has engineering applications in frames and cable ducts. Tubes made in this polymer are regularly used as cores into which other films are wound.