Building & Construction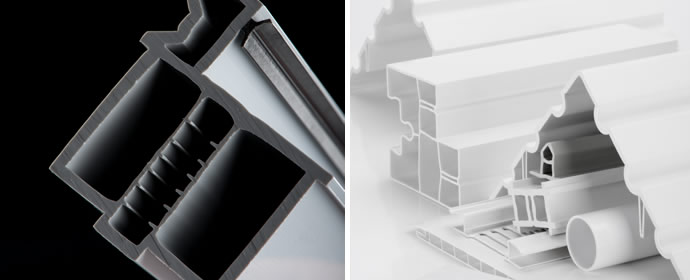 Builders and construction engineers are one of the largest users of plastic extrusions as they are an essential component of many building products.
We produce cost-effective standard and custom-made plastic profiles for a wide range of building and construction applications from windows and conservatories to roofing, plumbing and jointing.
Just some of our extruded building products include:
Window profiles (supports, trims, glazing gaskets)
Roofing profiles (cladding, conservatory roof trims, seals)
Plumbing profiles (plastic pipes and tubes for water delivery)
Jointing profiles (edge strips, seals and trims, H-section, T-section)
Plastic tubes (round tubes, square tubes, tie bar tubing)
Electrical equipment housing
Heating, ventilation and refrigeration trims
Cable ducts
Stair protectors and rails
Shower seals
Safety barriers
Decorative trims
We will work with you to ensure that all our bespoke plastic profiles for building applications are optimised for their function and with consideration for their environmental impact.