3D Printed Rapid Prototyping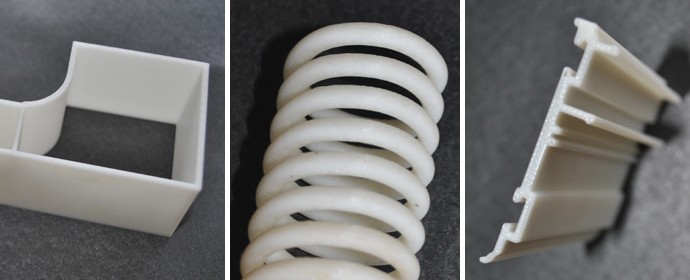 We offer a rapid prototyping and 3D printed modelling service to clients and new customers wishing to test designs and functions earlier in projects. This can save you both time and money in the development of your finished plastic extrusion.
There are many benefits to prototyping; primarily you are able to physically handle and see a prototype of the finished product. This means you can check the design and function of an extrusion. For example, enabling you to see how mating parts may fit together or how a clip functions both in terms of its engagement and its release.
Not only can we print a model of a part that we might make but we can also print models of mating parts or other components within an assembly. This allows amendments and changes to be made at a very early stage in the design and development process before tooling production begins.
Design changes made later can be costly and add considerable time to projects. Our rapid prototyping and 3D printed modelling service seeks to put a stop to this.
Our 3D printed models can produce profile samples at 150mm long with a cross section of up to 200mm x 200mm. The printed samples, made in Acrylonitrile butadiene styrene (ABS), are dimensionally accurate, functional and durable. They are produced using Fixed Deposition Modelling (FDM) technology.