Ensuring Excellence in Plastic Extrusion: A Guide to Quality Control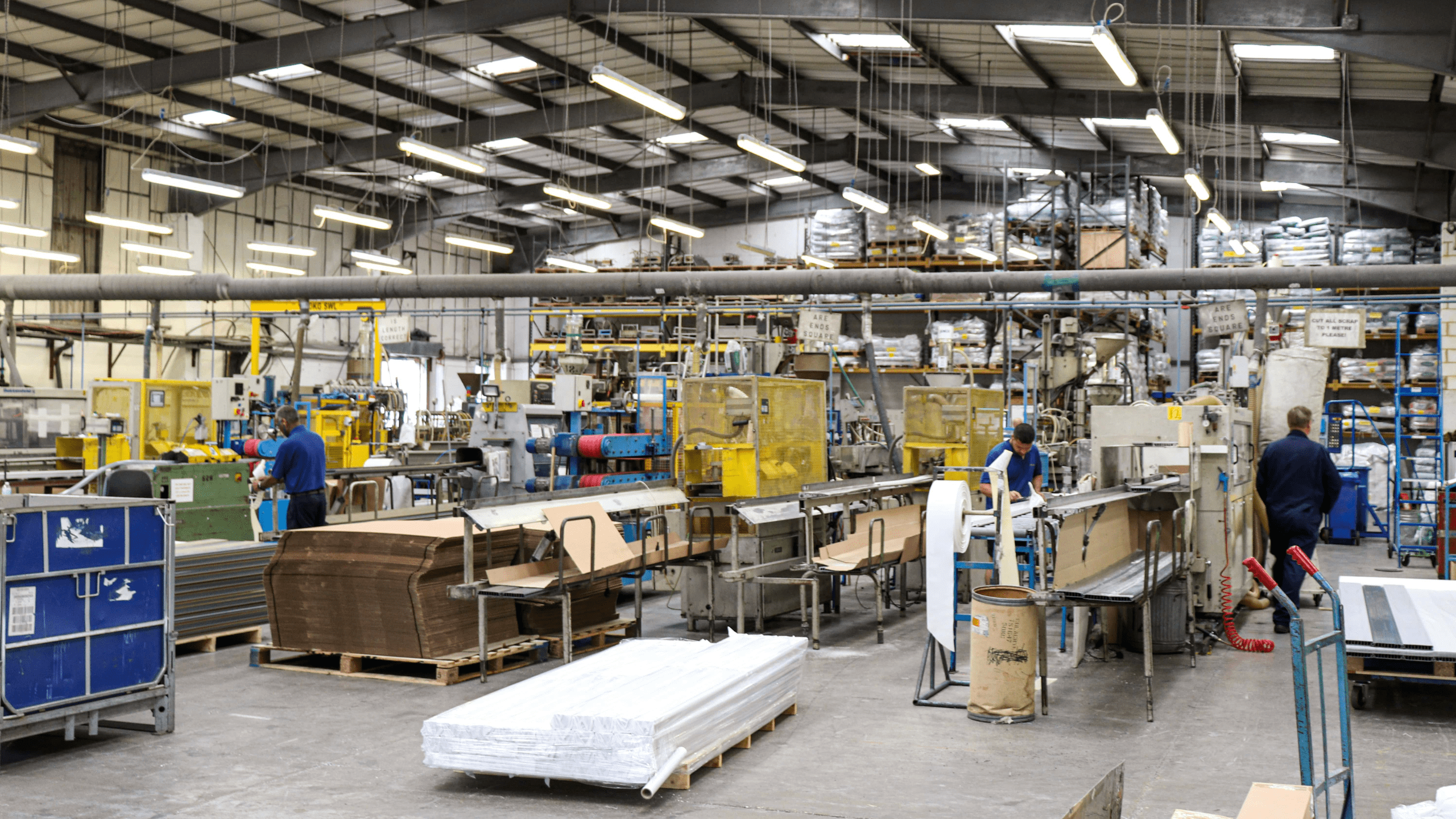 Here at Condale Plastics, quality is one of our core values! It is a crucial aspect of our plastic extrusion production process, it ensures the final products meet industry standards and, more importantly, your standards! So how do we ensure our profiles are the best they can be?
All in the process
Firstly, to ensure we provide a quality service from start to finish, Condale Plastics is ISO9001:2015 accredited. This means our quality management system ensures that your product and the service we deliver is up to expectations throughout the design, manufacture and delivery of each plastic profile.
Critically important to the production of quality extrusions are quality raw materials. We only purchase materials from reputable and approved material suppliers. Consistent standards of acceptance are maintained whether our raw materials are virgin or recycled. Our incoming products are quality assured and so should require little inspection. We will however undertake a cursory inspection of plastic pellets to check for contamination, impurities or defects that could affect the final product.
Our in-house maintenance team work closely with our production team to maintain our extrusion equipment in top condition. As you would expect, we operate a comprehensive planned maintenance system on all important and critical equipment.
Our tools are cleaned, inspected and lubricated in our tool-store to ensure that they are in good working condition and will produce the best plastic profiles possible. If a tool requires refurbishment or repair it will be sent over to our in-house tool room for the appropriate work to be carried out.
Optimal process conditions are specified in our work instructions. All extruders are fitted with the latest digital controllers to maintain process temperatures, speed and melt pressures at all times throughout a production run. Our calibration tables are also fitted with temperature, flow and vacuum indicators that enable our experienced machine operators to maintain the optimum conditions for our profiles and tubes.
Quality control and inspection
For all of our products, we agree the key dimensions and other parameters (such as colour or finish) that will be measured during production. Tolerances will also be specified and agreed at that stage. Thereafter, for any order of a product, the dimensions and features will be checked against the set specifications during production to ensure they are within agreed tolerances.
Our machine setters carry out quality checks at periodic intervals throughout the production of an extrusion. These checks are recorded. If necessary, any non-conformances will be reported and adjustments made to the process conditions to correct any problem. In addition to the checks carried out by our machine setters, our Quality Control Inspectors conduct their own checks on a continual basis throughout the day and night. If an error is detected, the inspector will notify the setter and ask them to make any corrections.
Once a batch is complete, the inspection records will be checked prior to releasing the product for despatch. Once signed off as compliant, the plastic profile is ready to go!
In order to maintain high levels of quality control, it is vital that our team upholds our high standards! To keep our team on top of their game, we provide regular feedback to our production and quality teams with regard to  non-conformances, complaints and occasionally compliments! Additional training is regularly given to employees on quality control procedures and changes to practices or standards that may affect them.
We continue to tweak and improve our processes based on customer feedback, analysis of production performance, and customer appraisals; updating our facilities with the latest extrusion technology also ensures that we progressively improve the standard of our products and service.
We believe in quality
Plans for a new Quality Laboratory are well underway and will be implemented later this year! We are also looking to invest in some of the latest CAM equipment and lighting to improve our product assessment.
By implementing these changes and by maintaining our quality assurance strategy, our plastic extrusion processes can produce high quality products that are safe and reliable. The team here at Condale Plastics are ready and waiting to help you develop your plastic profiles and tubes.
Get in touch with one of the Condale team today or give the team a call on 01342 312714 to discuss your application.
Recent
Archive
Category