Plastic extrusion products – how to choose the right product for your bespoke job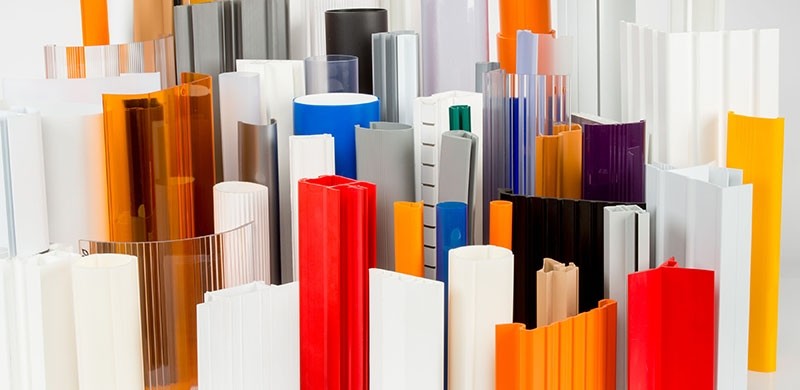 At Condale Plastics, we have a wealth of experience in the plastics industry, having created bespoke plastic extrusion products for our customers since 1969. As our products are custom made to order, we guide our clients through the buying process, helping them to choose the right extrusion for their needs.
A big part of the job for our expert team is helping our customers choose the right plastic extrusion products for the job, and as such, we've put together this helpful guide on choosing the best extrusion for your project.
It is important to select the proper material for your product in order to guarantee its functionality and also to maximise its profitability. It is vital that you consider all aspects of how your product will be used, the environment in which it will work and the other components or articles that it will come into contact with.
There are many factors to take into account when determining the most appropriate plastic extrusion products for your usage and these should include some, if not all, of the following:-
Strength and Durability:
It is important to understand the loads that will be applied to your product and the speed at which they will be applied. Will the product be compressed or stretched? Will it be subject to sudden impacts and if so what is their scale? Other items to be considered are how hard it needs to be, friction and fatigue resistance
Environmental properties:
The environment in which your product will operate will also be an important consideration in your choice of material. Is chemical resistance important? Will the product be subject to high levels of UV rays? Is water permeability a factor or is the product required to meet a specified electrical resistivity or insulation standard? These are all things that need to be taken in to consideration
Thermal properties:
The temperature that a product will be subject to may dramatically influence the choice of polymer or the additives that may be incorporated within it. What average temperatures will apply and for how long and how regularly will the extremes be reached? Heat distortion temperatures or thermal conductivity may be important factors affecting product performance. In some cases, in applications where safety is a factor, fire resistance and a material's ability to generate smoke may be key factors in their selection.
Legislative compliance:
Extrusions that are to be used in the medical environment or in contact with food for example will be subject to specific legislative requirements. Recyclability or the conditions for disposal may also be critical features in your choice of material.
Appearance:
Colour, finish, clarity and opacity may all be critical to the functionality or appeal of your products. Select materials that will be compatible with the appearance of your final product. You may require specific colours to match a brand image or consumer legislation, your choice of material will have a significant influence on their achievement.
Co-extrusion:
In some cases, where two distinct colours are required or where a rigid product needs a flexible seal or hinge, a co-extrusion of two materials may be the most appropriate solution. Material selection becomes very important as the adhesive properties and compatibility of different materials vary significantly.
Cost:
The costs of different plastics are markedly different. There are many commercially available polymers that will be both competitive and meet the requirements of most applications for extrusions. If very specific thermal, electrical or mechanical properties are needed then a number of engineering materials are available, although these are more expensive. In some cases, very specific plastic materials are available that have been designed to meet the requirements of a particular application, such as aerospace. Choose the material that meets your specific requirements and that is most readily available commercially.
You may wish to consult our handy guide on materials plastic extrusion material.  If your experience with materials is more advanced you may also wish to take advantage of our rapid prototyping facility. We can quickly produce models of your intended profile that help you check the form and function of your design via 3D Printed Rapid Prototyping.
If you're still unsure about which plastic extrusion product is right for your project, fear not! At Condale Plastics, guiding customers through the entire design and manufacturing process and creating bespoke solutions is all part of the job. With the latest facilities on our site, and a team of experts on hand to advise, we are able to assist with deadlines, designs and material queries, making sure you get the right extrusion for your needs.