Which plastic is right for your extrusion?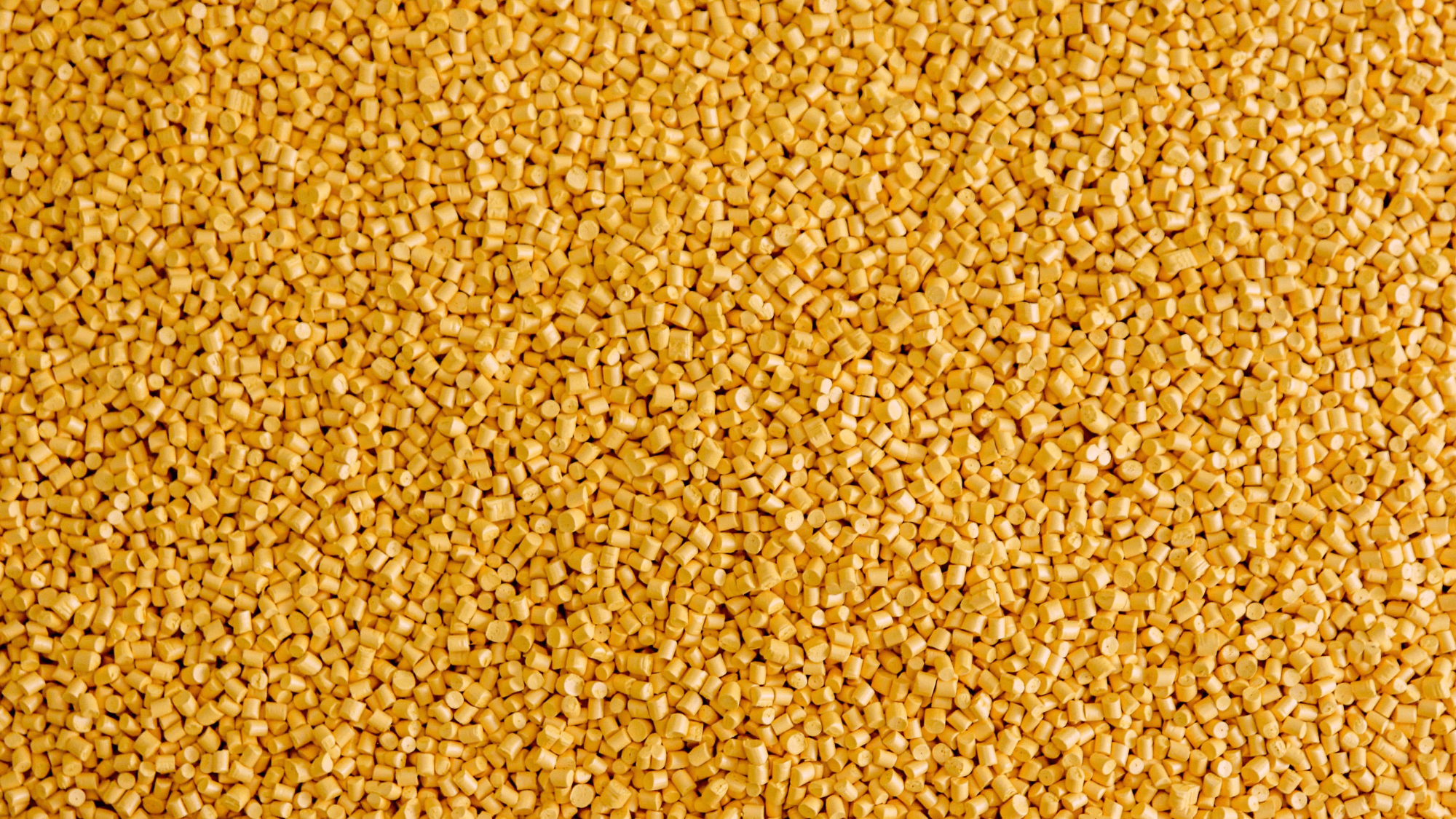 Are you looking to use a plastic profile or tube? Plastic extrusions are very versatile and can be used for a multitude of applications across a wide range of sectors. It is critical to choose the correct plastic for your application if you want it to perform at its best throughout its life. Selecting the correct material is not easy, there are a vast array of polymers and grades to choose from!
We make our plastic extrusions in collaboration with you, our customer. You may already have selected the polymer for your profile or tube. If that is not the case, based upon the intended application of your profile, the team here at Condale Plastics will propose appropriate plastics to create your extrusion from. Our website lists more than 20 different types of plastic that are regularly used for extrusions, but there are many more that could be used. We will work with our suppliers to either select or develop the best plastic to suit your specific needs.
What properties should you be looking for?
Firstly, depending on what application you are looking to satisfy with your plastic profile, you need to know what properties you are looking for. Each plastic has different properties, varying in hardness, impact strength, temperature resistance or clarity. Some plastic extrusions will need to be resistant to chemicals, others will need to have adhesive properties.
When getting started, two good questions to ask yourself are: Is your profile going to be used outside and will it need to be heat resistant?
Exposure to UV can change the physical properties of certain plastic materials. Tat elevated temperature plastics can soften and distort. At low temperatures some plastics will become brittle and lose their impact resistance.
In practice you will need to consider all of the following properties of the material – physical, mechanical, thermal, chemical resistance, environmental, regulatory requirements and of course, cost. Here at Condale Plastics, we source all our plastics from the very best providers, they all provide technical datasheets that will allow you to compare materials and check them against your design criteria. If there are still doubts about the choice of polymer, we are always open to trialling materials in search of the best option for your requirements.
Recycled materials are available and can be used in some applications. Availability of good quality recycled materials can limit their use on occasion however, but we will always try to use recycled materials where possible without compromising the quality of the profile.
Our expert team will assist you throughout your material selection process. In practice, most applications can be satisfied from our regularly used materials.
Which plastics are readily available and widely used?
Condale's current range of thermoplastics is already quite broad, especially when the full range of different polymers and grades of each polymer are considered. Rigid PVC continues to be our most widely used plastic material. We use a plethora of different grades and colours for a massive range of applications.
Rigid PVC is very popular in the construction industry. Its excellent thermal properties, UV resistance and impact performance makes rigid PVC one of the best choices for conservatories, window frames and rooflight frames. You will also see Rigid PVC used in transport for trims on the outside of caravans or boats. As rigid PVC can be made available in multiple colours, profiles can be colour matched or contrasted to the vehicle or product to which the extrusions are fitted and used to create brilliant aesthetics. Weather its indoor or outdoor, Rigid PVC has the chemical and thermal resistance to always be a solid option for your plastic extrusion.
Flexible PVC is also one of the most popular choices in the industry for plastic extrusions. These materials can have a varying degree of softness and go up to semi-rigid. To make a PVC plastic profile more flexible, plasticisers are added to it. These plasticisers make their way between the PVC molecules, spreading them out, making them more flexible.
Flexible PVCs are widely used for seals and trims or cushioning strips. Additives can be used to provide anti-slip properties or limit fungal growth to prevent the flexile profiles from discolouring when in use. Rigid and flexible PVC can be coextruded to produce extrusions I different colours or with integral seals, flippers or hinges.
Other regularly extruded rigid materials include ABS, ASA and the polyolefins, polyethylene and polypropylene. ABS may be used where the profile is designed to be used at higher temperatures, ASA is an excellent material for uses in external applications where the profile will be exposed to the sun for long periods. This material is used to make antenna covers and ventilation louvres.
Polypropylene has excellent chemical resistance and therefore is a popular choice for tubing. It also has great impact resistance and recovery so is often used for rails and protective barriers. Polyethylene is often used in medical applications for tubing, needle sheaths and blade covers. It is relatively low cost but can be irradiated during sterilisation.
Are there any specialised plastics available?
The simple answer is yes! Certain plastics have characteristics that make them particularly suited to specific applications. It may be that the polymer they are made from gives them their special characteristics, or additives may be used to confer specific attributes.
For example, polycarbonate is widely used in lighting applications to make diffusers, lenses and lighting covers. It is a clear material with excellent light transmission. Where more diffused light is required, diffusing agents can be incorporated within the material that help to reduce glare. Equally, additives can be added to the formulation of the polycarbonate to improve the materials flame retarding properties
Another good example of a specialist material is a blend of Polyphenylene Ether and Polystyrene. These materials have excellent electrical resistivity, can operate at relatively high temperatures and good flame retardancy. This combination of properties makes them a great choice for extruded electrical insulators.
With your knowledge of your desired application and our expertise and access to our supply base, we will be able to work together and find a suitable material to meet your needs.
How Condale Plastics can help you
We've spoken a lot about the versatility of some of the plastics we offer, but how about the versatility of the Condale Plastics team! Our plastic profile experts are here to guide you through the profile extrusion process. We have been making plastic profiles for over 50 years, so we know a thing or two about extruding plastics! Get in touch with our team today and find out how your next application can be solved by a plastic profile, and make sure you follow us on LinkedIn.